Diesel Fuel at Rosslyn Bay Harbour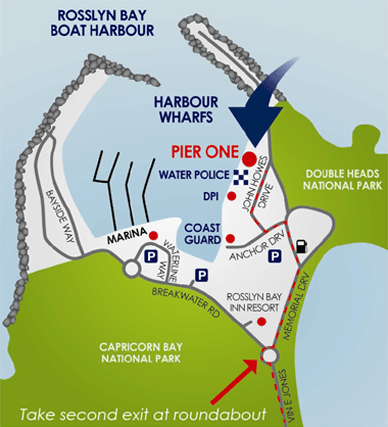 Freedom Fast Cats' fuel service is open 7 days a week plus after hours on request. Find us at Pier One Fuel Wharf, Rosslyn Bay Harbour.
Please phone Pier One prior to arrival. We'll suggest the best wharf approach and organise a staff member to provide assistance.
Contact
During office hours (8am – 5pm)

After hours
Find our fuel
When entering Rosslyn Bay Harbour, stay to the eastern side of the entrance
Go past the public wharf and the first pontoon wharf
Pier One Fuel is the second along; it's a solid wharf. Nose in port or starboard side
Please check tide times, as our diesel hose may not reach your vessel on very low tides.